Our Graphic Design Services

Logo designs
In order to consistently deliver high-quality designs for each of our clients, Skyview has a fully-equipped logo design company with a talented and creative team of designers.

Infographics designs
Our skilled team offers a variety of infographic design services, including animated infographics, pictographs, charts, timelines, and nearly everything else you require.

Brochures designs
Get your brochure designed by skilled professionals at Skyview. We take our brochure design service to a new level by providing creative design and flawless finishing.

Business Cards designs
Skyview business card design starts at a low price with options to meet any budget. Skyview Designers has the perfect business card for you, whether you're a baker or a hairstylist.

Ebooks designs
With Skyview, you can get the best eBook design services from professionals. Our skilled creator's craft eBooks that are the ideal combination of originality and creativity.

Menus designs
Skyview is familiar with the hospitality industry's unique requirements. Let us help you develop a dynamic menu presentation created by our talented designers to help grow your brand.

Banner designs
Want customized banner designs for your business or an event? Get it done from the best graphic designing services provider in India and Saudi Arabia. Let experts help you!

UI/UX designs
Skyview's expert designers incorporate interaction and visual designing concepts for a good and seamless user-experience on websites, web applications, and mobile applications.

Leaflet designs
Want to design amazing leaflet designs? Well, don't you worry no more, Skyview is here to help you with the best leaflet designs services. Contact us and see the designs talk.

Catalogue designs
Why not seek help from the best catalogue design company to make your promotional dreams come true? Want to start your design? – Contact us today!

Newsletter designs
Skyview's expert graphic designers will create fascinating newsletter designs that will bring new customers and keep the old members engaged to your brand or business.

Social Media Post Design
In this era of social media, do you want to thrive through the rough designing competition? Hire Skyview to create creative social media posts for your product and services.
Why Choose Us ?
We are one of the best graphic designing company in Saudi with over 10 years experience in this field. Our team consists of highly skilled professionals who work together to provide you with high quality graphics at affordable prices. We offer complete range of graphic design solutions including logo design, brochure design, banner design, flyer design, business card design, web page design, ecommerce website design, corporate identity design, etc.
We are the best place for high quality and affordable graphic design service. Our designers will ensure that they deliver you an excellent result at very competitive prices so you save money. Our graphics are created with the intention to meet any need or requirement such as social media posting, marketing, or advertising campaign, etc.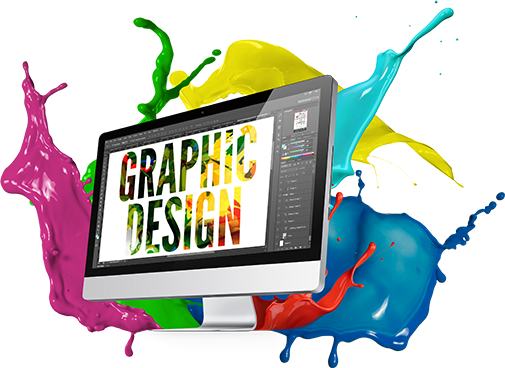 Graphic Designing Procedure
Conceptualization
This step includes defining the purpose or goal of the project as well as gathering information about the client's needs. It also includes brainstorming ideas and concepts to help develop an overall strategy for the project.
Understanding The Client's Perspective
We start out by listening to the client's ideas and then we go off and do our own research. Our team tries its best to understand the ideas behind the clients' brands so we could save them from doing unnecessary research and design work.
Planning
In this stage, the designer will create a plan for the project by determining what type of media will best represent the message being conveyed. This step includes identifying the target audience and deciding on the appropriate graphics, layout, and other elements needed to convey the desired message.
Execution
In this final phase, the designer will use his/her skills to translate the initial concept into reality. He/she will then work with the client to review the completed product and make any necessary changes.
Frequently Asked Questions