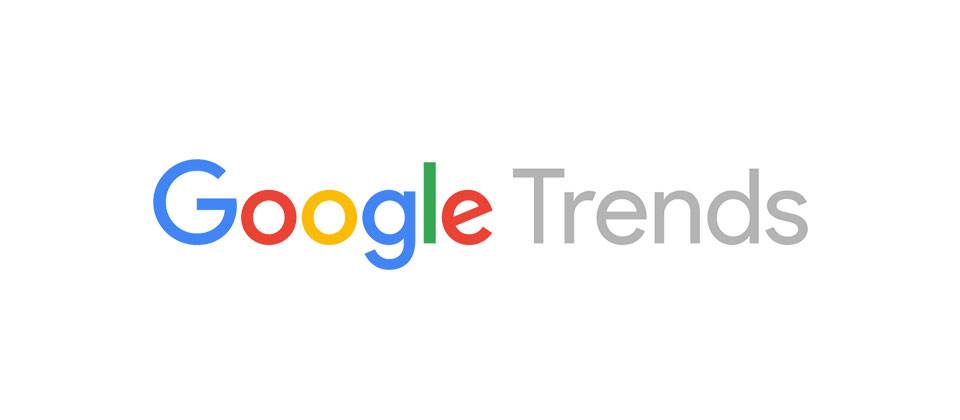 Google Trends Digital Marketing
by: skyviewads
in: Google Trends

Tags:

GOOGLE TRENDS, GOOGLE TRENDS 2022, GOOGLE TRENDS DIFFERENCE SEARCH TERM AND TOPIC, GOOGLE TRENDS FOR IT COMPANY, GOOGLE TRENDS IN DIGITAL MARKETING, GOOGLE TRENDS IN SEO, GOOGLE TRENDS INDIA YOUTUBE, GOOGLE TRENDS TUTORIAL, GOOGLE TRENDS: WHAT IS GOOGLE TRENDS?, HOW DO I USE GOOGLE TRENDS, HOW TO USE GOOGLE TRENDS, HOW TO USE GOOGLE TRENDS FOR KEYWORD RESEARCH, HOW TO USE GOOGLE TRENDS FOR MARKETING, HOW TO USE GOOGLE TRENDS FOR SEO, MOST SEARCHED ON GOOGLE TODAY, WAYS TO USE GOOGLE TRENDS FOR SEO, WHAT IS GOOGLE TRENDS, WHAT IS GOOGLE TRENDS TOOL, WHY IS GOOGLE TRENDS USEFUL
note: no comments
What Is Google Trends?
Google Trends is a search engine optimization tool that assists organizations in expanding and meeting the demands of modern-day trends. It's an internet search tool that shows us how frequently specific phrases or keywords have been searched for a specific period of time.
It compares the number of searches for a certain keyword to the overall number of searches on Google for the same time period.
Google Trends is no charge data exploring great ways for companies to learn what their consumers are interested in and inquisitive about in real time. This data is used by many marketers to obtain information about customers.
The results are presented in graph format, which Google refers to as. Graph of the "Search Volume Index."
Google Trends features
1)    Hot searches
It displays a list of the top 40 searches in the United States for the day.
2)    Website trends from Google
It analyses website traffic and includes columns such as,
Region column– It shows the percentage of visitors from a specific geographical region, as well as a unique visitor column.
Also visited– displays other websites visited by the visitor.
Also searched for– displays what website visitors looked up.
3)    Interest over time
It displays a graphic that depicts the popularity of your search phrases. You may choose the time window to get search data from the previous year or the preceding 24 hours.
4)    Related topic
It examines the five most appropriate search subjects that seem to be famous at the time.
5)    Related queries
It shows you the five top relevant issues and questions currently connected to your search query.
Advantages of using google trends for business
There are listings of recently popular search keywords on the Google Latest Trends website's homepage. The feature enables you to delve further into every trending term to see what customers are looking for and also any news coverage of the issue. This feature gives companies immediate insight into what's piquing the public's interest in that topic, which may be really useful.
You may compare two distinct searched using Google Trends' "compare" feature. This makes it simple to evaluate your company's name to that of a rival. It would then display how  "trending" you are in terms of search traffic, location, and seasonal popularity compared to your competition.
You may use it to find the best keywords
When you use Google Trends to search for keywords, you may add one or more phrases and terms to compare it. This will assist you in choosing keywords that will deliver the finest SEO results for your business.
Keeps you up to speed on business trends
If you type your company's name into the search bar, you'll get real-time search results that showcase hot subjects in your field. This might assist you in the creation of web content as well as the preparation for company changes.
How businesses take advantage of Google Trends
To see how companies compare against their opponents
As a small firm, determining company awareness and perceptions can be tough. You can collect customer feedback and track Facebook followers, but how much does it tell you regarding your company's position in its industry? In only a few clicks, you can acquire useful statistics about your company's popularity compared to competitors using Google SEO Trends.
Ideation for content development is one of the greatest methods to use Google Content Marketing Trends. It's simple to see what information people are looking for thanks to the newest stories, currently trending, and relevant searches. Creating content around timely, relevant topics is a simple method to boost existing and future audience engagement. 
To create and maintain an online brand identity
You can also utilize Digital Marketing to help your firm construct and grow its online brand identity. Google Trends allows you to search for hot topics and keywords. You can possibly enhance brand exposure by including trending themes and keywords in your websites, blog posts etc. 
To purchase and sell the right goods
Google Trends can be used by businesses to determine if they should acquire inventory or continue selling a specific product. You can see which product is more popular with customers and sell the trending one by gaining more profit.
How to Make the Most of Google Trends
On the Google Trends homepage, look at what's hot.
Use your industry's name as a keyword in your search.
Sub region data may be used to focus on hot subjects in your area.
Find fresh niche areas for your business by using similar elements.
Click here- Important of Digital Marketing