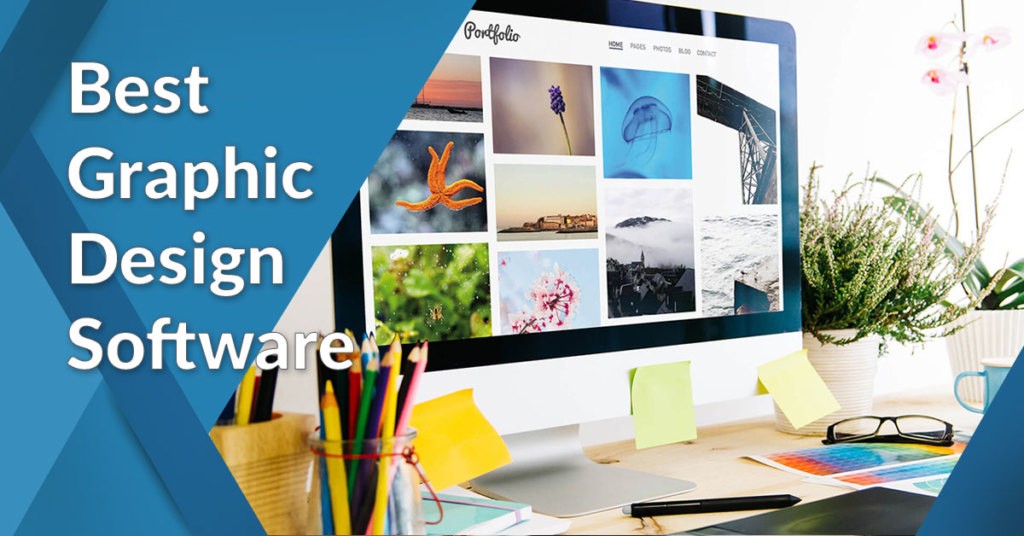 best graphic design software for beginners
by: skyviewads
in: graphic-design

Tags:

Best Free Graphic Design Software for Marketers, Best graphic design software for beginners, Best Graphic Design Software for Designers, Best Graphic Design Software Tools And Apps, best graphic designing software for beginners, Cost-Effective Graphic Design Software, free graphic design software, Free Graphic Design Tools, free graphic designing software, free graphic designing software for beginners, Free Online Graphic Design Software, graphic-design, List Of Top Graphic Design Software, Top Free Online Graphic Design Software List
note: no comments
Looking to download some free and best graphic designing software for beginners? Well, you have come to the 50% of the right place. We will conclude the best graphic designing software in this blog.
There is a plethora of graphic designing tools available, each with its particular area of expertise. Designers utilize several tools for various purposes. So, choosing a program depends on the sort of design you desire. Let's take a look at the best graphic design software for beginners.
Here is the list of free graphic designing software for beginners
The software's mentioned below are the best graphic designing software for beginners. What good could you start with other than software with all user-friendly functions?
1.  Adobe Illustrator –
Adobe Illustrator is a leading vector graphics editing and designing software. It is created and distributed by Abode Inc. Adobe Illustrator was originally created for the Apple Macintosh. PC Magazine named Adobe Illustrator the best vector graphics editing application in 2018.
2.  Adobe Photoshop –
Adobe Photoshop is the most used graphic designing software. It is quite tough to control as a beginner, but once you catch hold of the software, you become a monster with ideas in work. Adobe Photoshop was founded in 1988 by Thomas and John Knoll. Adobe Photoshop has become the industry-leading software. The name of the software is used as a verb. We often use the term "photoshopping" "photoshop". For example – "Hey bro can you photoshop this image of mine?".
3.  Canva –
Canva is a free graphic designing software that allows beginners to make stunning social media graphics, presentations, posters, papers, and other visual materials. Canva offers free templates, images, videos, stickers, and numerous elements to its users. Canva is the most trending easy-to-use and free graphics designing software.
4.  Adobe InDesign –
Adobe InDesign is a leading desktop publishing and page layout designing software tool developed by Adobe Inc. It is mostly used for producing posters, flyers, brochures, magazines, newspapers, presentations, and books. Adobe InDesign is available in 24 different languages. Being not the best for beginners, but it still stays on top for industry work.
5.  Pixlr –
Pixlr is a leading cloud-based collection of image editing tools and utilities that includes high-tech features. Pixlr was designed for beginners to easily edit their images without trying to learn and master the software. Although it was designed for beginners, the software concludes from basic to intermediate picture editing. Pixlr is available in more than 25 languages.
6.  Figma –
Figma is a leading graphic designing software tool that is mostly web-based. It can be used for everything from wireframing websites to building mobile app interfaces, prototyping designs, composing social media posts, and everything in between. Figma is not like other graphics editing software.
7.  Crello –
Crello is an online graphic designing software that allows users to quickly create designs for social media, blogs, and marketing. It is a web-based graphic creation tool. It allows you to create illustrations that can contain animations, videos, and music. Crello is a  software designed for beginners that want to make stunning content in a quick session of time.
8.  PhotoScape –
PhotoScape is a fun and simple picture editing software available for beginners who want to edit pictures without learning hard-to-use functions. PhotoScape allows you to correct and enhance your photographs. PhotoScape is compatible with both Microsoft Windows and Mac operating systems. It is also available in languages other than English and Korean.
9.  Krita –
Krita is an image production program. Krita specializes in paintings, illustrations, and concept arts. It is a free and open-source raster graphics editor. Krita's OpenGL-accelerated Canvas support colour management, a powerful brush engine, non-destructive layers and masks, and group-based layer management.
10. GIMP –
GIMP is a cross-platform image editor that is available for GNU/Linux, macOS, Windows, and other platforms. Because it is free software, you are free to modify it and share your improvements. As a beginner in graphic design, GIMP gives you comprehensive tools to do your tasks. GIMP's various customization options and third-party plugins might help you increase your efficiency even further.
Some Advantages of GIMP –
GIMP includes all of the tools required for high-quality image modification. The only limit is your imagination when it comes to retouching, restoring, and creating artistic composites.
GIMP allows artists the ability and freedom to convert photos into genuine one-of-a-kind works of art.
GIMP is a program used to create icons, graphical design elements, and graphics for user interface components and mockups.
11.  Adobe Creative Suite –
The Adobe Creative Suite is the most advanced software developed for graphic designing until now. If you are wanting to turn your beginner's career into a full-fledged graphic designer career, you must learn the graphic designing products of the Adobe Creative Suite.
Some Advantages of The Adobe Creative Suite –
Get quick access to thousands of Adobe Fonts, as well as free and paid collections of high-quality assets like photographs, images, audio, and video clips, 3D material, and more, with their new Stock & Marketplace.
On Adobe Live, you can watch and learn from creative pros. Adobe Portfolio allows you to create up to five customized websites that exhibit your creative work (free hosting included).
12.  Inkscape –
Inkscape is a free and open-source graphic design software tool that is a strong competitor to Adobe Illustrator. It's a vector graphics editor for Windows, Mac, and Linux with a straightforward interface and versatile capabilities for print, logo, and online design.
Some Advantages of Inkscape –
Inkscape is completely free! This means that it is free to use and share and that the source code may be seen. The Download page includes links to published builds as well as some development and source code.
All Inkscape creations may be exported in either browser or commercial printer-friendly formats. It is cross-platform, which means it can be run on Windows, Mac OS X, and Linux.
13.  Lucidpress –
Lucid Press is a web-based graphic design tool that allows you to create and alter pictures and drawings. It comes with a big collection of templates to get you started.
Some Advantages of Lucidpress –
Allows for the storage of brand assets.
Automate branding data such as phone numbers, email addresses, and so on.
Quick import and export to online storage services such as Dropbox.
14. Sketch –
The sketch is a vector-based graphic design program that is used to build prototypes for UI/UX design. Sketch has grown so well-known that it is now regarded as industry-standard software. Despite being one of the greatest applications for developing digital items, it is user-friendly and easy to use.
Some Advantages of Sketch –
You can keep focused on creating wonderful things — from pixel-perfect icons to your next breakthrough product — with a straightforward UI, intelligent features, and all the power of a native macOS program.
Select from hundreds of plugins, Assistants, and integrations to perform everything from animating interactions to making your designs more accessible. Still can't find what you're looking for? Because of the open file system, it is simple to create your own extensions.