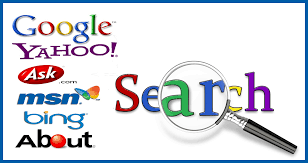 Top 4 search engines in India
What is a search engine?
A search engine is a piece of software that is used to do web searches. They conduct systematic searches of the World Wide Online for specific information provided in a textual web search query. The search results are often shown as a list of results, which is referred to as a search engine results page (SERPs) The data may consist of a combination of links to websites, photographs, videos, infographics, articles, research papers, and other sorts of files.
Search Engines in India, 2022
Search Engines have always been the backbone of internet surfing. Without a search engine, it would be difficult to sort the abnormal amount of data available on the internet. These search engines provide accurate data for random searches. In today's date, you are required to have a piece of good knowledge about the search engine you are using, otherwise, you would not be able to achieve the maximum benefits out of it. Let's take a look at the list of search engines in India.
List of top 4 search engines in India
Have a look at the top 4 search engines in India.
Google
Google is a global technology firm based in the United States that specializes in Internet-related services. Some of its services include internet advertising technology, search, software, cloud computing, etc. Google Web Search is the name given to the Google Search Engine. Google has created the most popular search engine on the web. This Search gives a plethora of personalized search choices. Google Search Engine has been named the "Best Search Engine of the Year 2013."
Google search engine works by looking for text, images, videos, and news in publicly available documents provided by various web servers. Google is known for its dependability, great sourcing, rapid replying, and addressing inquiries in a very good way with substantial information. This search engine is available in multiple languages such as English, Hindi, Bengali, Telugu, Tamil, and Gujarati. The URL of the best search engine in India/world is www.google.com. Google has been ruling the market for a long time now, they strengthen their domination in the market, with every new feature google introduces.
  2. Bing
Bing is a super powerful web search engine created by Microsoft in 2009. It is the second most popular search engine in India. Microsoft Bing has been created by applying the ideologies of Microsoft's search engines – MSN Search, Windows live search, and Live search. Its unique features make it the second best search engine in India. Using Bing you can perform a typical keyword search, find videos, photos, maps, music, and GIFs, etc. 
   3. Yahoo
At the time when the internet was used comparatively less in India, Google and Yahoo had a neck to neck competition in the search engine market. But as the market grew, Google established a lead and stepped out as the best search engine in India. Although Yahoo was considered an "outdated ship". Yahoo Search is powered up by Microsoft's Bing. It is the third best search engine in India. 
   4. DuckDuckGo
DuckDuckGo abbreviated as DDG is one of the popular search engines in India. DuckDuckGo prioritizes privacy protection for searchers and avoids the filter bubble of tailored search results. DuckDuckGo supports the use of Torr Engine. To offer speedy answers to inquiries, it employs numerous APIs from other websites, and for conventional links, it relies on its partners (mostly Bing) and its own crawler.