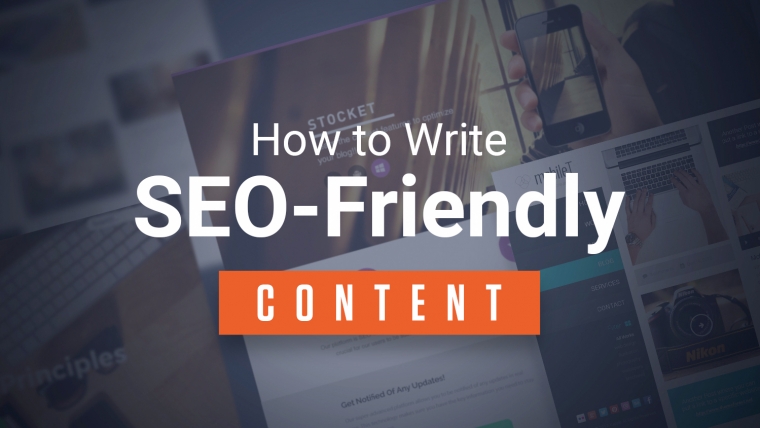 HOW TO WRITE SEO FRIENDLY CONTENT
Tips for write SEO Friendly Content
Search Engine Optimization can be one of the most powerful tools that one could use for their digital marketing strategies. Ranking in the  SERPs of Google can provide adequate publicity for your website or business. This in turn can increase the amount of traffic flowing to your web pages. One of the major aspects of SEO is the Content that is being used.  How to write SEO friendly content For your SEO to be successful, here are some of the tips and tricks you should keep in mind for How to write SEO friendly content for your web pages to rank higher in search results:
1. Proper use of headlines and sub-headers
headlines and sub-headers make your content skimmable and easier for your readers to navigate through it. This will make more people share your content. Even search engine robots can recognize your headlines while crawling through your site and use them to get a better insight into your content structure. They can highlight the parts that are the most important ones. An added bonus is the increased keyword saturation, but only up to a certain extent is recommended.
2. Creating shareable content
Once you are done creating and structuring your content, you need to see if it is SEO-friendly and interesting to a decent amount of people. After you ensure that, you have to make your content shareable. This means adding social media buttons to your website so that your readers can share the content easily.
Working With Content Ranking Factors
While creating your content, here are some of the factors that should be considered to ensure that the structure is faultless and your content will have stronger chances to rank higher in SERPs.
Quality: Well-written and valuable
Research: Demonstrates authority
Keywords: Incorporates search terms appropriately
Freshness: Is timely and relevant
Multimedia: Contains images, video, or audio to enhance the user experience
Answers: Directly answers the search query
Depth: Covers a topic thoroughly
4. Optimizing your content-length:
The way the length of the content weighs in on the rankings has changed drastically. Today, the length is associated with the quality of the content, which means the content has to be the best of the best and also belong. That is the way Google prioritizes the SERPs. This is because Google aims to provide users with the best-possible answers which come down to posts providing the most thorough answers to the user's query.
5. Wisely choose your keywords:
Starting with your keywords instead of stuffing them in your content later is the recommended strategy. Identifying the relevant keywords by researching and using analytical tools is a good idea. There are lots of tools that can help you for identifying those keywords for you like Ahrefs or SERPSTAT. Incorporate the keywords in your title, headlines, meta descriptions, ALT tags, and the body.
6. High-quality content
At any point in time, while creating your content, you should remember that good quality is something you cannot stray away from. The format of your content, the extent to which it can get people to read and engage it, entertain your users is crucial. It also should be very relevant and precise and give the users what they are actually asking for without wasting any of their time. This way, the search engines will reward your sites that contain high-quality, relevant content.