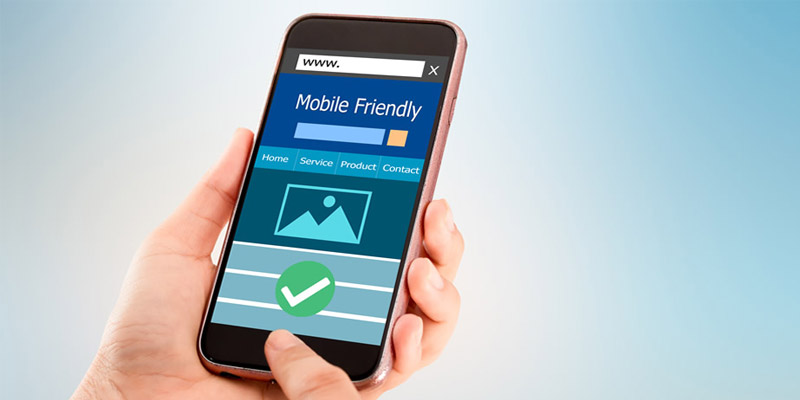 Importance of having a mobile friendly website
A majority of the people who use the internet today are constantly on the go. This means they are accessing the internet using their mobile phones. The average hours a person uses the internet on a mobile device is about 5 hours. This makes it very necessary for websites to be optimized for mobile devices it means your mobile-friendly website. Since a lot of browsing and surfing goes on mobile phones, a smooth experience is what every website should aim to provide users on their mobile websites. Mobile browsers paired with well-optimized web pages can make mobile browsing very efficient.
Mobile traffic has been increasing wildly by the day, the website being from any industry. An average of 40% of the traffic to a website is from mobile users. This makes it extremely necessary for website owners to have their websites perfectly optimized for mobile devices. A well-optimized website can keep the users hooked to the web pages and increase the amount of time they spend there. A poor website will cause the users to get frustrated and leave the page, which can harm the diagnostics of any website starting out to establish their foothold.
A lot of mobile shopping to is done over by users on their mobile devices. A lot of websites are selling some products or services that customers are buying frequently, on a daily basis. In this case, the process of browsing, selecting, payment, etc is expected to be very smooth, to be on par with those of e-commerce giants like Flipkart or Amazon. Hence, websites should be equipped with the optimization that allows their users to swiftly checkout with their desired products. There should be no scope for the users to get frustrated just because the web pages are not responsive or due to any technical issues.
Another drawback of having a website that is not well optimized is the jumping of traffic from your pages. It takes only few moments for a user to decide if he/she wants to stay on your page and browse through your content. If your pages are unresponsive, the user is bound to leave your pages and go to some alternative result of your competitors' website. This phenomenon can seriously damage your website's progress. This is one aspect to keep an eye out for while building a website for your business.
One of the other reasons why an optimized mobile website is necessary is that people trust a business that has a responsive website. If your website comes across one that has not been looked after well towards, the users will immediately leave your pages and you will lose the ground for your business. A good mobile website tells the users that you are serious about your business and one that they can trust. It is very crucial while building your business from the ground up. Hence, a good mobile friendly website is crucial for you and your business to have users think of you as a trusted business.
Also, Read-How To Write SEO Friendly Content