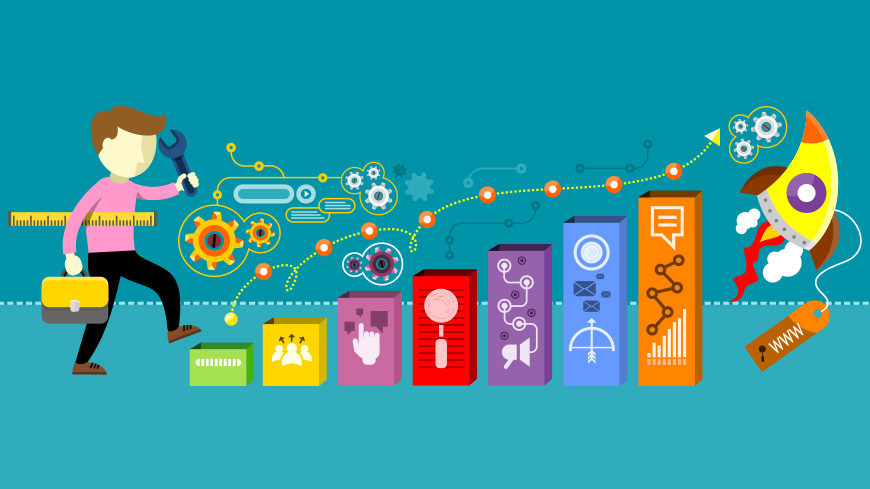 Ways to evaluate the quality of website designing
The degree of competition in the internet industry has increased beyond expectations during the last several years. As a result, it has become crucial for business owners to have incredibly high-quality websites to advertise their brand to a large internet audience. This is when website development companies come into play since this is what lays the groundwork for creating an interactive website. Many Ways to evaluate the quality of website designing.
You must thus be familiar with what a high-quality website looks and feels like in order to judge whether the agency or designers are producing one. Skyview Smart Solutions is the Best website designing company. The fast-growing company Skyview provides technology answers to all of your company's issues and requirements. They offer every service required to build an appealing website, from domain registration to hosting and website content. Skyview always assures you they have the skills to carry out your unique ideas.
Important Parameters To Consider For Evaluating The Quality Of A Website
Perfectly crafted websites help online businesses rank favorably in search engine results and draw colossal numbers of loyal customers, boosting revenue and brand reputation.
When it comes to assessing the quality of their website designing, however, the majority of business owners are at a loss. 
A high-quality website must possess a number of qualities. Some of these are based on how they seem to you, while others are based on the usefulness they provide.
Simple Accessibility
This is the most significant factor to consider when evaluating the effectiveness of a website since it is crucial to ensure that the traffic sent to the site generates higher conversion rates. This metric, as is clear, is determined by how simple it is for people to access the website, which in turn may depend on other aspects, some of which are described below.
In addition to the design, the accessibility is greatly facilitated by the quick loading times and geographic bandwidth compatibility. An orderly download of content and graphics without restrictions can also keep people on the website. Users who encounter such restrictions leave the website.
Level of Credibility
A website must establish credibility with the target audiences because its main goal is to increase the business's profitability and user base. Giving the management team's contact information fosters a stronger relationship and reliability with the users. 
Realistic prices may raise the trust of the brand to the highest degree. Pricing is also viewed as a significant differentiator in the competitive market. Additionally, the website must discuss the company's rules and only allow legitimate advertisements.
Maintain an elegant and appealing design
Sincerity dictates that nobody likes disorder, not even a messy website. Consequently, the website's theme should complement the company's philosophy and line of goods. This enhances the visual appearance and improves interaction with the consumers. 
In addition to having visuals that are themed-based, clear, and intelligible, the website must ensure that design does not interfere with readability, which is also crucial. The design and typeface are consistent, which is an extra benefit that makes it appear flawless.
Simple to use
"The better it directs, the better it attracts," goes the adage. Therefore, the website must thoroughly provide visitors with the necessary information. What makes a significant difference is the website's capability to make user movement on the platform simple and easy to navigate. Because of this, the level of clarity in terms of direction, design, texts, and everything else must be outstanding.
High Level Of Content
Entrepreneurs frequently commit the terrible error of concentrating solely on the website design while disregarding the caliber of the content. Therefore, the material needs to be optimized to guarantee that the website is a complete blend of good features. It should be concise, plagiarism-free, and well-written, using a unified style and font. To make the text easier to read and keep readers interested, break it up into paragraphs or bullet points.
Intensity of Security

This is yet another crucial factor to consider when assessing a website's value. Since most company websites aim to conduct online sales, they must have security elements guaranteeing the following.

Keep all customer information secure and confidential.

Establish a safe e-commerce platform to enable simple and secure online transactions.

Having the right scanning software in place will ensure that client computer are protected from any virus attacks.

Ask for permission before using cookies to collect user data.
Once the internet is incorporated into the commercial ecosystem, there is no turning back. So, get in touch with us if you're looking for a solid team for your upcoming project. You can also find out more about us on our website http://skyviewads.com.