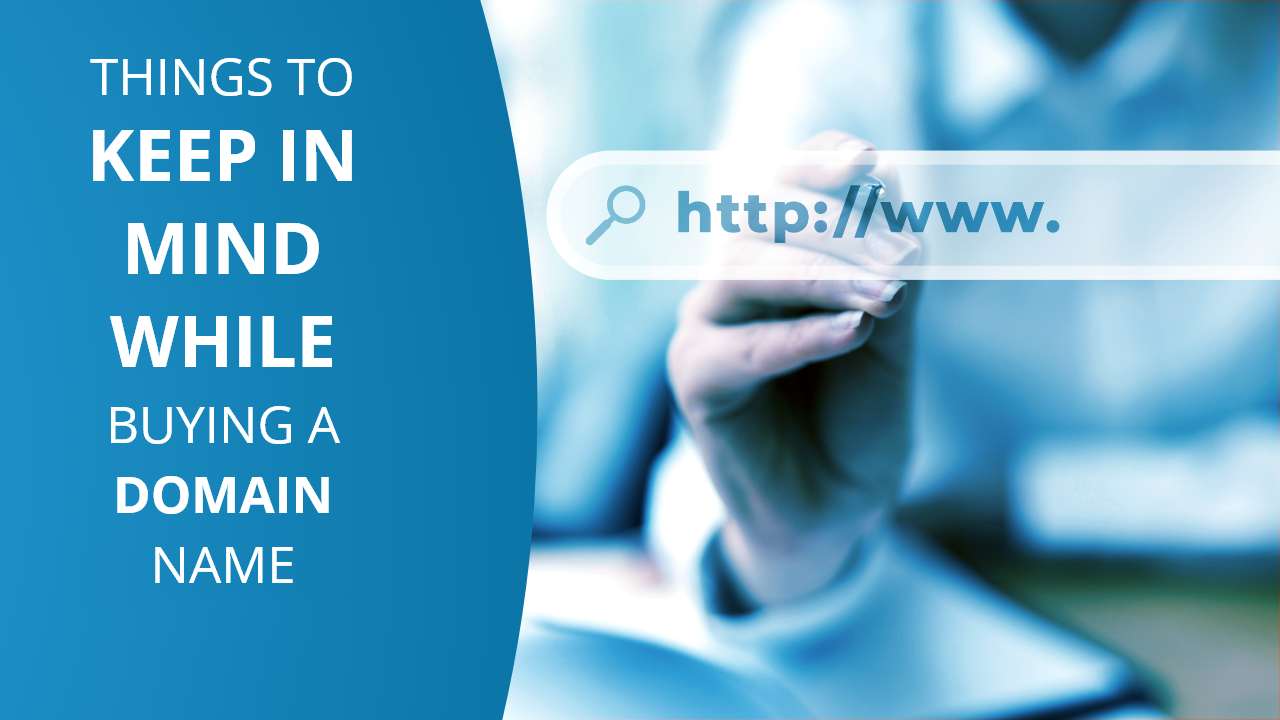 Things To Keep In Mind While Buying A Domain Name
There are numerous complexities involved in buy a domain for website, such as background research, price comparisons, etc. Purchasing a domain name is simple due to the many service providers available.
But before rushing to buy a domain for website and domain name sounds appealing and is reasonably priced, you should think about looking over a few crucial considerations.
For startups and new businesses alike, purchasing a domain is a huge step beyond the name, and with those added challenges come greater chances for crucial information to be overlooked.
An important first step for a startup company is buying a domain. It must be both distinctive and directed toward your company's goals.
The important things to think about while purchasing a domain are listed below.
1. It is simple to recall
Pick a memorable and straightforward to pronounce domain name. Making a name associated with your company or blog is the secret to picking a memorable one.
Remember that you shouldn't choose domain names with odd spellings, numerals, or hyphens. When someone uses the name of your website when speaking to others, they are confused.
A domain with your name is smart if you're purchasing it for a personal website. To make it easily searchable, though, you will need to put in some work using SEO. But since Skyview is the best SEO company in Lucknow, you can rely on them to improve your SEO. Additionally, it is Lucknow's top software development and website design company.
2. Prevent legal issues
Avoid names that resemble any current brands when choosing a domain name. You should think about choosing an alternative domain name, regardless of how it is written.
A similar-sounding or similarly spelled name can encourage trademark infringement claims from businesses that believe your domain name infringes on their trademarked name. Your website can be disabled if you are proven guilty in court.
3. Domain Background
Similar to how individuals purchase and sell homes, domain names are frequently sold after being bought. Therefore, there is a good probability that you prefer a domain name that another company has already registered.
Performing due diligence and researching a domain name before purchasing it is crucial.
4. Purchase different domains
Companies frequently purchase domain names that include variations of their original domain that sound similar, are frequently misspelled incorrectly, or both, so that consumers may still access the correct website even if they enter something different.
Once you have chosen the domain name you want to purchase, you may search for variations of that domain and purchase some, if not all.
6. Pick domain extensions carefully
The distinct name you wish to give your website (the portion that comes after the www in the website address) plus the domain extension, which is the last component of the website address, make up a domain name.
While the unique name you select is a second-level domain, these extensions are known as top-level domains.
Because it is the most well-known and is simple to remember, think about purchasing a domain name with the.com extension.
7. Usernames in social media
You should ensure that no one else has a social handle with that name. It is recommended to verify your domain name on social media networks. Your social media handles should ideally match your domain and business names exactly.
Create a page for the domain name you will purchase immediately if there are no other pages with that name already in it.
Conclusion
This article serves as evidence of why purchasing a domain name may be difficult. Your firm may experience even more confusion and disruption if you include the unpredictable and unknown, such as servers failing and power outages.
You and your staff should carefully consider the quality of assistance offered by your domain registrar.
The choice to purchase a domain name should not be rushed as it is an investment. When deciding what sort of domain you want to acquire, take your time and conduct an extensive study.
Contact us for Domain & Hosting