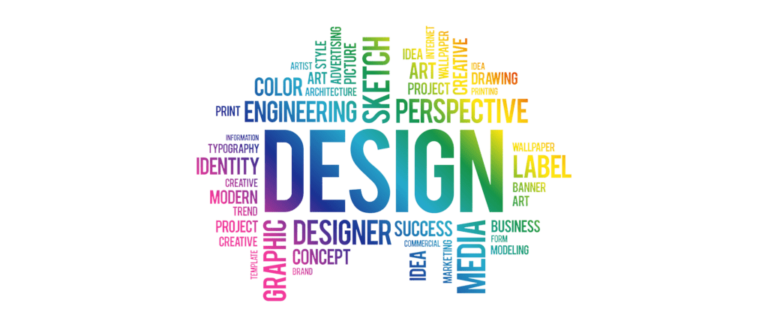 Why does your company need a professional graphic designer?
Due to budget constraints, many businesses prefer to cut costs as much as possible. That makes sense, but these companies believe they can get away with downloading a few free photos from the internet, opening Photoshop, and doing everything themselves. This scenario is almost always doomed to fail. No major corporation requires professional graphic design services to meet its graphic design needs. If you've made the same error, now is the time to correct your mistake. Hiring a Professional Graphic Designer will allow you to collaborate with a professional who understands what it takes for a company to succeed in getting noticed.
They'll design the ideal logo, website, brochure, or advertisement to get people talking about your business! You'll need a professional graphic designer if you want to take your company from good to great.
Skyview Smart Solutions is the best Graphics Designer Company in Saudi Arabia. Graphic design is our specialty, and we provide graphic elements and visual identity to best express your brand message.
Skyview Smart Solutions will create everything from simple logo designs to complete branding packages, including web design and advertising campaigns, at affordable prices in today's competitive business environment.
Our job is to create the best graphic design strategies to ensure that your brand identity is consistent across all platforms, from social media marketing to website design. Furthermore, we will assist you in strategizing your marketing efforts to get the most out of your marketing campaign.
Why does graphic design matter?
If you want customers to remember your company, you'll need a memorable brand name. The first step in creating an identity for your company is establishing a solid brand.
Graphic design also enables a company to express itself in various ways using various art forms. People have an easy time coming up with captivating visuals and images to tell a story or elicit empathy. Graphic designers can effectively communicate their ideas if they have the right tools.
So, graphic design is important if you know how to look at it from various angles. You will see exactly what you are looking for. The main reason is that graphic design can help us visualize the world around us. This skill will be put to use by your graphic designer to communicate a message or idea, resulting in brand recognition.
Benefits of Graphic Designing 
When you promote your brand, your customers can quickly identify it by its images and products. The foundation of your company's reputation depends on it. Wondering how? Well, what is the first thing you do after starting your business? That's right; you create a logo for your brand (we just assumed you already knew the answer) (we just thought you already knew the answer). Creating a logo requires a lot of imagination and skill.
Consider famous brands like Apple, Google, Amazon, etc. What is the first thing that comes to your mind? Their logo (we did it again!). Keeping your logo unique and simple is essential because your product is your logo's best buddy; wherever your products/services go, your logo goes too. Therefore, consumers will regularly see it, and this simplicity and inventiveness would readily help them remember it it.
A

positive first impression for your target audience
We all know that first impressions are critical. After your client sees your graphic design, they should know and remember what you stand for, what you do, and what sets you different from your competition.
Let us say you have a horrible visual design for your business. In this situation, you will be recalled in a way that will affect your company's reputation. So, it is essential to use skilled designers to make the finest initial impression.
Be the Best Player on Social Media
Social media is prevalent today, and all business owners should use it most. How? Try to design outstanding visual visuals to grab your potential customer's attention and convince them to stop now and do what you want them to do.
You can also stimulate deep emotions in your customers' mind by choosing proper colors and themes. Finally, design some infographics to offer your audience relevant facts and increase their interaction.
You are undoubtedly wondering how to save money by hiring a professional designer? If you engage a qualified company to produce your graphic design, your items will stand out and provide you an edge over your competitors.
Hiring an amateur designer is typically more expensive than hiring a professional one since you have to consider the expense of removing and redoing designs if you are not happy with the outcomes. This process may be destructive to even your most valuable asset: Time. A competent designer knows exactly what to do and how to do it, and your money and time remain intact.
An experienced designer offers their services and creates logos and images based on your organisational and personal requirements. You can say goodbye to tedious, excessive edits that result in not meeting your company's deadlines. Instead, you must explain your idea and leave the rest to the professionals.
Graphic designing is more than just the artist who puts together your logo and colors. It's about bringing a tale to life and developing an account that will resonate with your target audience.
Graphic designers are inventors and visionaries. They're continuously thinking outside the box and coming up with fresh ways to bring your business to life while staying true to your brand values! Creativity is vital for a graphic designer because expressing the story of your business is the major focus.
A skilled graphic designer will pay attention to your demands and develop creative methods to merge those needs into a story promoting your product or service. First, they will acquire all the correct facts about what you do – how does it improve people's lives? What kind of person would use it or wear it? Who are your rivals, and where do you want to be in five years? Then, a graphic designer will work together with you to develop something that communicates in an instant.
Moving With the Technology
Over the past decade, the internet has become vital to our work and everyday life. Technology brings speed, and let's face it, this leads to laziness. These days, consumers, especially Millennials, will only read an article if delivered as swiftly as possible.
A Professional Graphic Designer may make it happen and attract the attention of those who do not have the patience to read long and occasionally even short words.
Hire a professional graphic designer who knows digital marketing. They can build efficient ads with visual features and visuals to minimize word count and help you keep up with technology.
At Skyview Smart Solutions, we generate a professional graphic design every time for your company, website, or commercials quickly and at a low price – so you can keep concentrating on the things that are vital to your business!
We design more than just lovely pictures; we pay special attention to the success of your organization. That makes a difference in the quality of design we produce. We are convenient, adaptable, and talented – without breaking your budget! In addition, we enjoy exceptional customer service, and we will make every time you employ us stress-free.
We are the top Graphic Designer Company in Saudi Arabia.
So, contact us or visit our website if you want your business to go from good to fantastic.