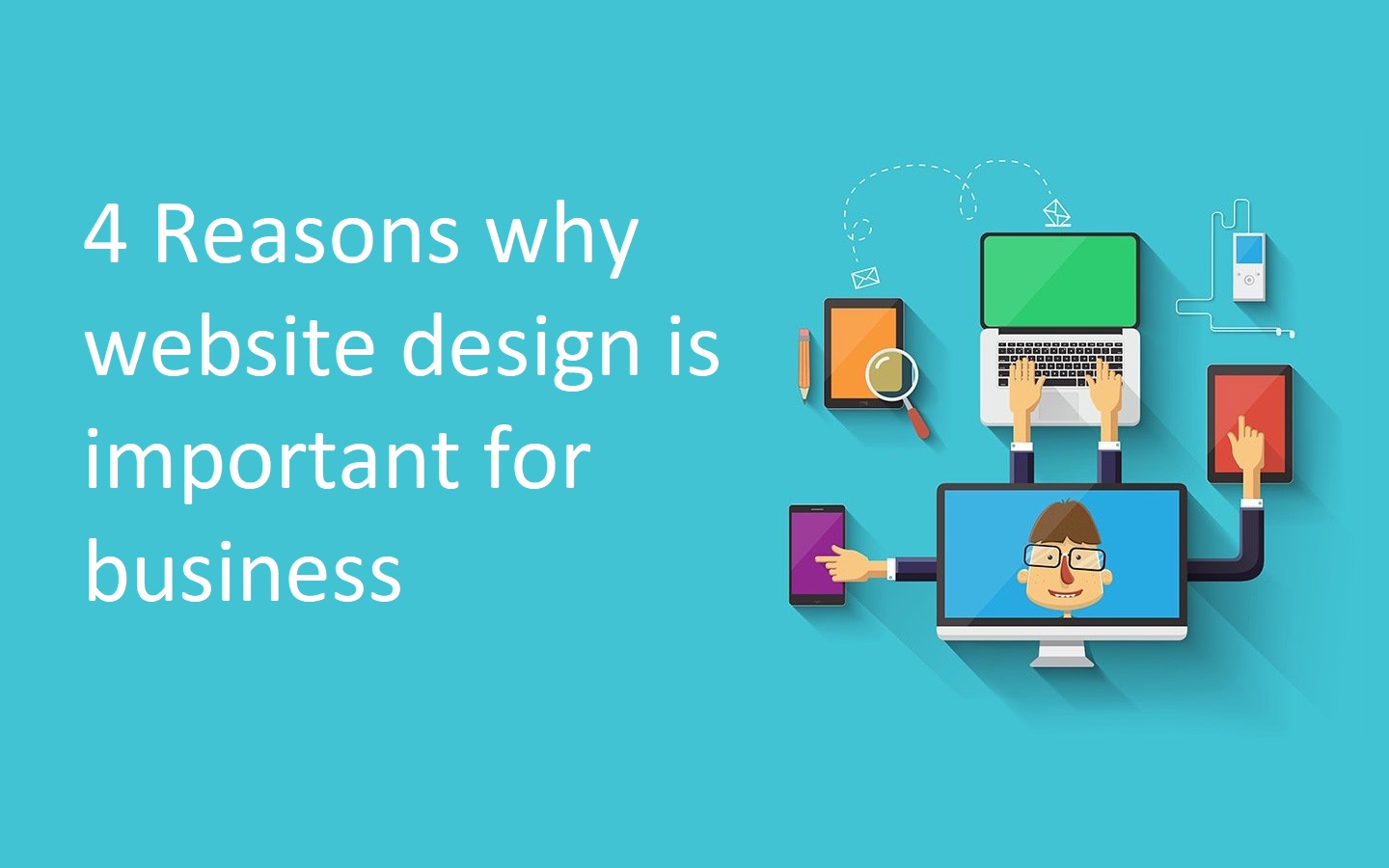 Why Website Design is Important for your Business
Imagine surfing on a website that is full of text and improper design. Would you stay on that website for long? No, one would never do that until they have a significant purpose. Unlike in relationships, the first impression matters in website design which is why we consider that website design is important for business. Let us discuss this argument after I provide you with some solid and legit reasons why a good website design would always engage more traffic on your website.
Reasons why website design is important for business- 
1) First Impression Matters-
New and unknown customers/viewers who'd surf on your website will always judge it by the looks of it. Setting the first impression on your audience engages them to your website. By this, they will spend more time surfing on your website. Taking an example of our own website developed by Pro Website Designers of Team Skyview, we have seen a rise in the number of viewers and time they spent on our website. If you want to have a fascinating website! Contact us – the best website designing company in Saudi Arabia.

2) Builds Trust with Viewers-
People generally like things that are easy on their eyes. A decent but shower website is one of them. People cast their emotions according to the things they see, cause that is the only way you are able to judge website designers. They won't trust poorly designed websites. People would think that you have made no effort to improve viewership on your website and how you will make their website look ravishing and fascinating. Therefore it is important to build trust with your customers in order to make them stay on your website for a longer period. Getting a decent but shower website design would do the work for you.
3) Helps in SEO and Visibility-
This is one thing you can't afford to get wrong. If your on-page SEO foundations aren't up to par, you'll be fighting an uphill struggle for exposure right away.
Aside from how the material is presented on your website, certain web design features might have a direct impact on SEO. If you're unfamiliar with how web design works, it might be tough to grasp, but to put it simply, your code must be SEO-friendly.
The best method to assure correct web design practices (and consequent search engine presence) is to work with an experienced web design business.
4) To Compete in the market-
If you need a good argument why website design is crucial, consider this: Your rivals are already making use of web design. If you wish to compete with them, you must employ web design for your website.
You want your website to distinguish out between crowds. Your competition will outrank you if you have an old, outdated, and low-quality website. Their well-designed website will outperform your website. As a result, you will lose leads to your competition. Because their page is more enticing, they will get more leads.