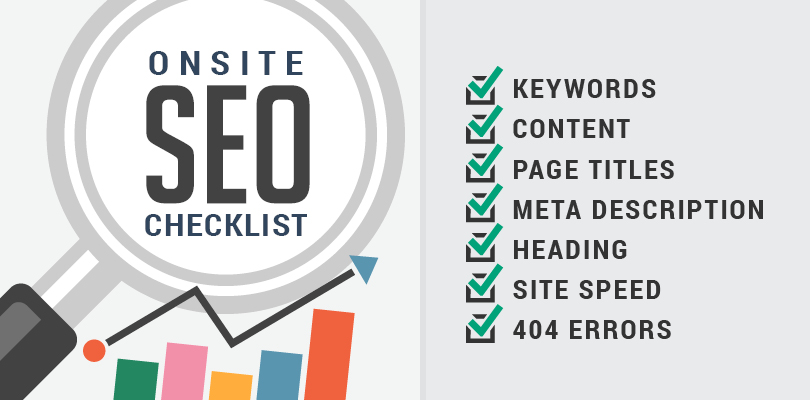 The Complete SEO Checklist for 2022
by: skyviewads
in: SEO

Tags:

2022 LOCAL SEO CHECKLIST, 2022 SEO CHECK LIST, BEST SEO CHECKLIST, CHECKLIST FOR SEO, E COMMERCE SEO CHECKLIST 2022, LATEST SEO CHECKLIST, LIST OF SEO CHECKLIST, ON-PAGE SEO CHECKLIST, ON-PAGE SEO CHECKLIST PDF, RANKING SEO CHECK LIST, SEO CHECK LIST FOR WORDPRESS WEBSITE, SEO CHECKLIST 2022, SEO CHECKLIST FOR BEGINNERS, SEO CHECKLIST FOR BLOG POSTS, SEO CHECKLIST FOR DEVELOPERS, SEO CHECKLIST FOR WEBMASTERS, SEO CHECKLIST FOR WEBSITE, SEO MAINTENANCE CHECKLIST, SEO UPDATES 2022, TECHNICAL SEO CHECKLIST, TOP 5 SEO CHECK LIST, TOP SEO CHECK LIST, TRENDING SEO CHECKLIST, WEBSITE RANKING SEO CHECKLIST, WORDPRESS SEO CHECKLIST
note: no comments
Analyzing the best SEO strategy for the year 2022 is tough. With google changing/adding new algorithms in the search engine database, we need to look out and plan for a good SEO plan. Here we have a complete SEO checklist for 2022. Let's take a look at the SEO list that will get your website ranked in 2022.
On-Page SEO Checklist
Listed below are the top On-Page SEO Checklist pointers that should be used in 2022 to achieve a good and higher ranking:
1.  Include Your Keyword In Your URL –
Google picks the information about your article first from its URL. It will be easy for Google to recognize your article if put the keyword in the URL. Using a keyword-rich URL will improve your organic CTR.
2.  Front-Load Your Keyword In Your Title Tag –
Using keywords throughout your article is great, but using your keywords at the most important time enhances the reach of your webpage. Specifically, you should place your keyword at the beginning of your title tag wherever feasible.
For Example – You are writing a blog for "the most liked Twitter post in India in 2021".
Then your title tag should be – "The most liked Twitter post in 2021, India".
People searching for the most liked Twitter post would end up seeing your article at the top.
3.  Use Short URLs –
Use short and simple URLs. The reason is a survey that says short URLs outdo long URLs most of the time. Using short URLs would help google to pick your article quickly.
4.  Optimize Images –
Optimizing content for SEO is great, but image optimization also brings in good news for you.
Optimize your images so that they rank well in the image search index.
5.  Use Your Keywords in H1, H2, and H3 Tags –
Do not forget to use your keywords in the H1, H2, and H3 Tags. Titles are the first thing google checks while going through your article.
6.  Embed Title Tag Modifiers –
Title Tag Modifiers are terms and phrases that you may include in your title tag. When you do this, your page can rank for a variety of long-tail keywords.
7.  Use Your Keyword Once In The First 150 Words –
Including your keyword in the first 150 words ensures Google that your article is similar for searches.
8.  Use Internal Links –
When you post new material, include a link to 2-6 other pages on your site.
9.  Use External Links –
Make sure to link your material to 2-5 external websites. those links demonstrate to Google that your work is well-referenced and reliable.
10.  Use Synonyms and LSI Keywords
Instead of repeating a keyword 1000 times, employ synonyms and LSI keywords.
This method will avoid spamming (spamming gives a negative impact to Google).
1. What are the 4 main components of an SEO?
Listed below are the 4 main components of an SEO:
On-Page SEO.
Technical SEO.
Off-Page SEO.
Local SEO.

2. What are the five SEO factors?
Listed below are the five SEO factors:
A safe and easy-to-use website.
Page loading time (Including Mobile Page Speed)
Mobile Compatibility.
Domain age, URL, and authority are all factors to consider.
Content that is optimized
3. Which SEO techniques should be avoided?
Here are four obsolete methods to avoid:
Stuffing keywords.
Exact Keyword Matching
Content Spinning
Backlink Purchasing
4. What are the three stages of ranking?
Listed below are the three stages of ranking:
Discovery
Relevance
Authority
5. Is metadata important for SEO?
The metadata we most commonly employ for SEO communicates with search engines directly from each page scanned, allowing us to express crucial information or request particular action. Metadata might appear strange since it is not immediately evident.